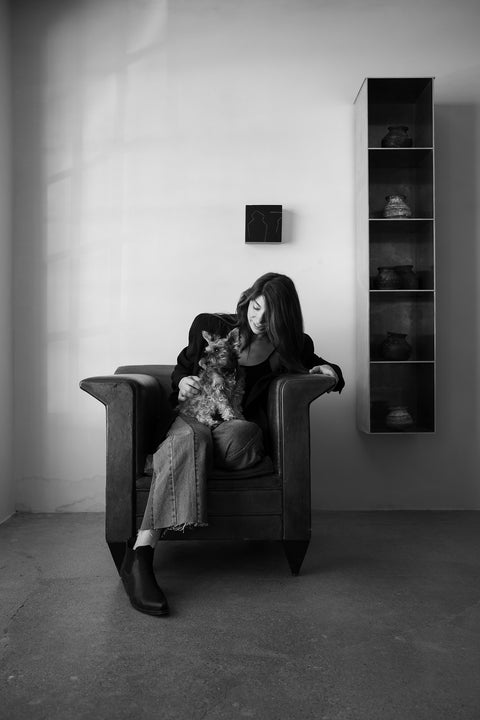 Part shop and part gallery, HUNT is an ode to a way of life, one both primitive and refined. Set amidst the bucolic landscape of Carmel Valley, California, HUNT is a raw expression of the creative vision of designer Carissa Duncan.
A sense of rewilding is distinctly felt at HUNT, where Carissa's keen eye and ingenuity run free. Here you will find an ever-changing collection of vintage furnishings, objects, fine art, and artisan goods.
Carissa's curation brings a sense of depth and sophistication, while still remaining playful. Collaborating with a select handful of artisans and makers on collections created exclusively for HUNT, goods and textiles destined to become heirlooms.
HUNT is a place to experience beauty and to be surprised and delighted. It is intimate and slow; it shapeshifts. It is a space that offers a quiet moment to get lost in craft, design and nostalgia, and one that reflects the rich resources available to us when we take the time to look deeper.
​At Studio CD, Carissa collaborates with artisans, makers, and craftspeople to bring her ideas to life for HUNT. She also works with select private design clients. 
To learn more about Studio CD and Carissa's design practice, click HERE.