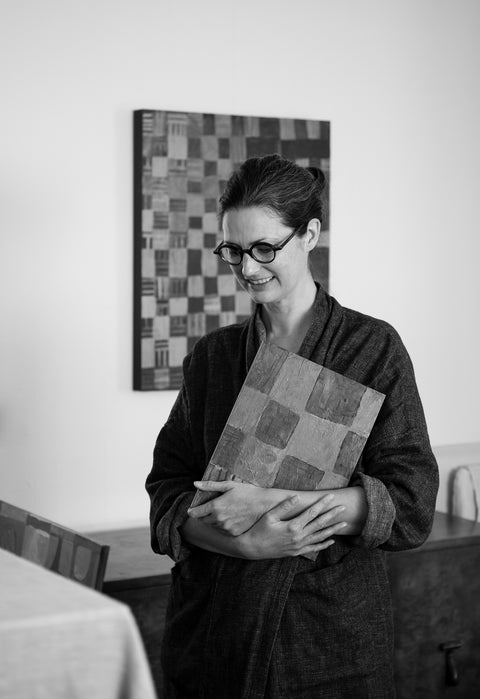 Marilet Pretorius
MARILET PRETORIUS
"I am a strong believer in the power of shapes and symbols. I work where imagery in the disciplines of design, art, and meditaton overlap."
 Fascinated by patterns, shapes, and visual structures which bring the viewer into a meditative and expansive state – Marilet too, finds herself comforted by the imagery that appears while painting, and the use of all-natural materials helps further ground the work. She views her work as a way to contribute goodness into the world, and into people's homes and lives.

Marilet holds a BFA in Graphic Design from the Art Institute of Boston and a Professional Designation Degree from the Fashion Institute of Design and Merchandising. Her studies also include two years of Industrial Design at the Universidad Iberoamericana in Mexico City and two years of Interior Design at Boston Architectural College.

She has had years of training as a fine art printmaker and is a juried member of the California Society of Printmakers. Her work is in various private collections.

Originally from South Africa, Marilet lived in Argentina and Mexico before moving to the US. She currently lives and works in Carmel, California.